The Wedding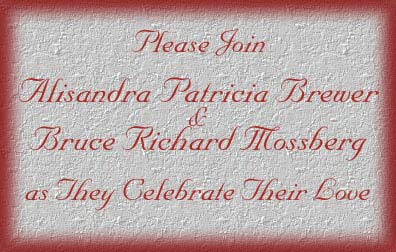 Saturday, June 5th, 1999
was a very special day for us.
After 5 1/2 years of friendship and love, we exchanged wedding vows before our beloved friends and family.
Looking for pictures of the shower? Here they are!

---
Please email Alisandra if you have any questions or problems with this page (or forget the password :-).
Last Modified on our Macintosh on 1 June, 2001