Much Hard Work Is Going Into Getting the Ranch
Ready for the Big Event!
(This page will take a while to load, depending on the speed of your connection)
Among our many tasks have been:
Digging out and adding to the old retaining wall above the back yard
Completely rebuild the front deck
Many trips to the dump (Thanx Doug!)
Grading the back yard (Thanx Scott!)
Laying sod in the back yard
Stripping old paint off of the house and outbuildings and repainting
Throwing balls, sticks and disks for Siena
---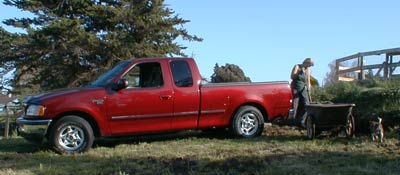 Digging out the back retaining wall
(kinda looks like an ad, doesn't it?)
| | |
| --- | --- |
| Bruce helps get the deck near completion | Jim sets some final screws |
| | |
| --- | --- |
| The men work on the front porch... | ...while the women get some real work done! |
Alisandra gets the old paint off of the pumphouse
| | |
| --- | --- |
| Siena cleans up the pasture | Tasha likes her new deck |
| | |
| --- | --- |
| Scott levels the back yard in a big way... | And Bruce works on the finishing touches |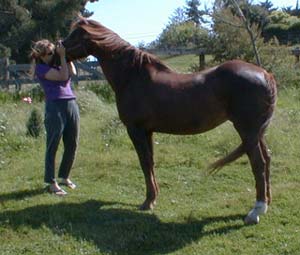 Geti & Alisandra have been friends for 17 years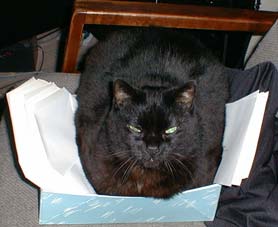 Casey sticks to easier chores - like helping to keep the invitations from getting away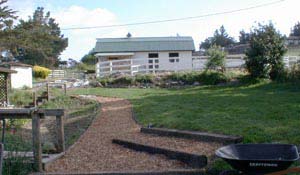 A new lawn and some finishing touches.
| | |
| --- | --- |
| Judy is a wiz with a paintbrush | Patricia creates an artistic garden |
---
Back to the Wedding

Directions to the Wedding
---
apb 30 May, 1999